You can step up from the basics of qube cafe, "Teach and learn".
Grow
qube cafe offers a place to learn in many ways. The subject of learning is not only IT, but learning in various fields is possible.
Answer questions about smartphones and PCs at qube cafe
qube cafe is not just a place where you can learn about things you don't understand about smartphones and PCs. There are opportunities to teach others what you have learned and what you already knew, and you can also support the person who is teaching.
Teaching is very profound. When I teach others what I thought I knew, I can realize how vague my knowledge was, and I can learn things through teaching.
At qube cafe, we do not recommend "simply teach how to do things". It is important to teach "why". In that case, the teaching side also teaches while researching, and learns together with the person who teaches.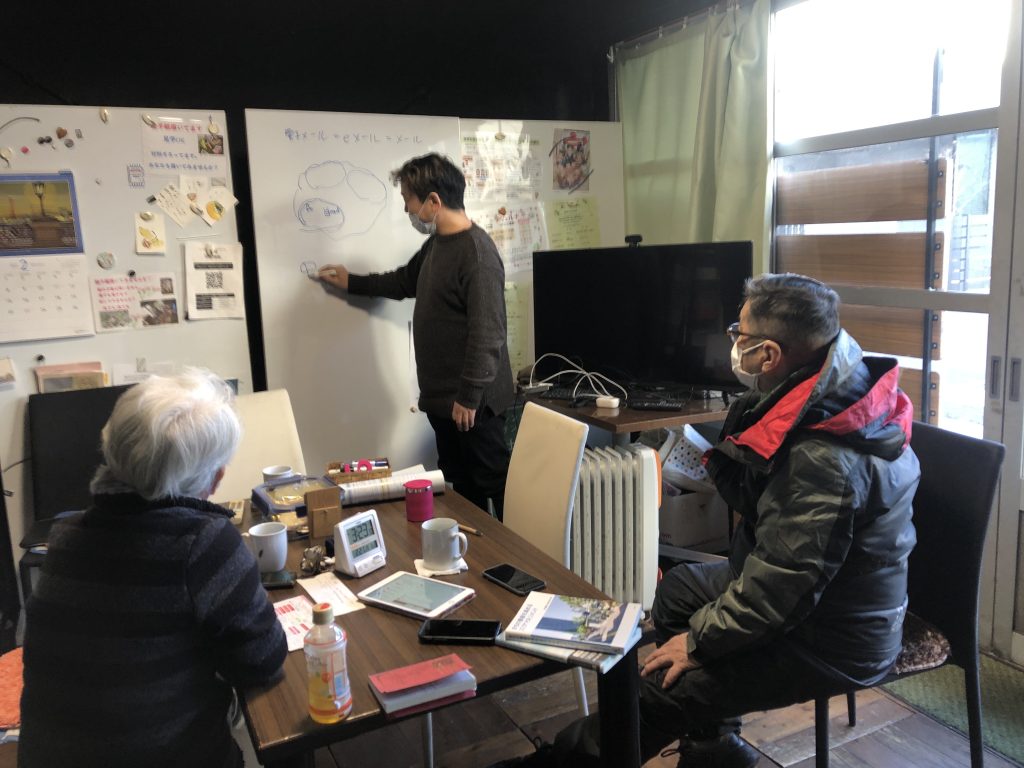 Experience a lecturer at Sunday Cube Cafe (3rd Sunday)
The "Sunday Cube Cafe" held on the 3rd Sunday of every month is different from the usual Cube Cafe in that the theme is decided in advance and the lecture is given. The lecture is about 1 hour, and the question and answer session is about 1 hour.
Advance preparation is required for lectures. If you want to use presentation materials, you can use the big screen TV in Cube Cafe Arakawa. There is also a whiteboard.
When selecting a theme, you can either analyze the wishes of the prospective participants or consult with your colleagues.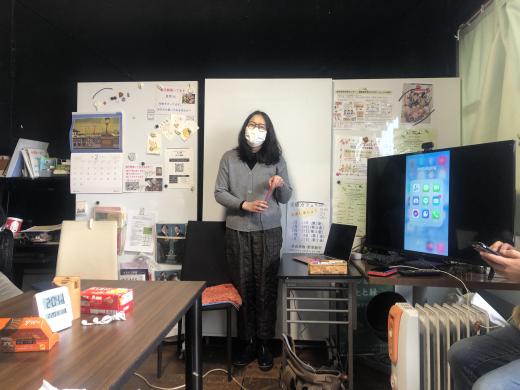 Join an online tech meetup
qube cafe conducts online tech meetups using the online tool "Discord" that can be used free of charge from smartphones and PCs. Online tech meetups can be attended at any time, but the core time is every Thursday at 20:00.
What is Tech Meetup?
It is easier to continue with things like programming and studying that you can't keep up with alone. At tech meetups, participants silently do their own work. One of the benefits of Tech Meetup is that if you have any questions, you can ask the participants a little question.
There are many tech meetups in the world. It seems that many people gather for the same purpose, but at the online tech meetup at qube cafe, people use it in various ways, such as programming, working, and researching.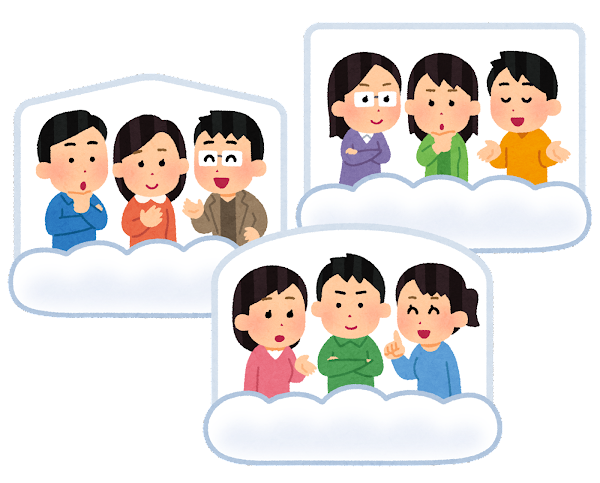 Become an external lecturer
At qube cafe, we sometimes receive requests for instructors from external groups and organizations. Depending on the content, you may be able to challenge the lecturer.
Join the "quest"
See the "Challenge" section below.
Challenge
qube cafe has a system called quest. For more information, you can download the document from this page. Please refer to "qube cafe User's Guide - Real Adventurer's Bookmark".
A Quest may evolve into a non-profit or commercial enterprise. Another face of qube cafe is a place to nurture entrepreneurs and ventures.
Some quests are still in progress, and some people are working on them by gathering on different days of the week.